I'm currently traveling through Africa on my honeymoon, but I've lined up a handful of guest posts from my favorite blogs while I'm gone. Enjoy!
One of my favorite things about having a blog, and reading blogs, is finding other bloggers who own a piece that I own too. I couldn't be more happy to have Priya guest posting with a dress that we both own - and she styled it in a way that I've never styled it, which makes me even more excited. Enjoy!
---------- ---------- ----------
Hey everyone! I'm Priya, visiting
Work Clothes, I Suppose
from
perfectly Priya
. I'm thrilled that Bri is letting me take over for a day while she's off tying the knot and gallivanting across Africa! Congrats, Bri and Travis, also I'm super jelly.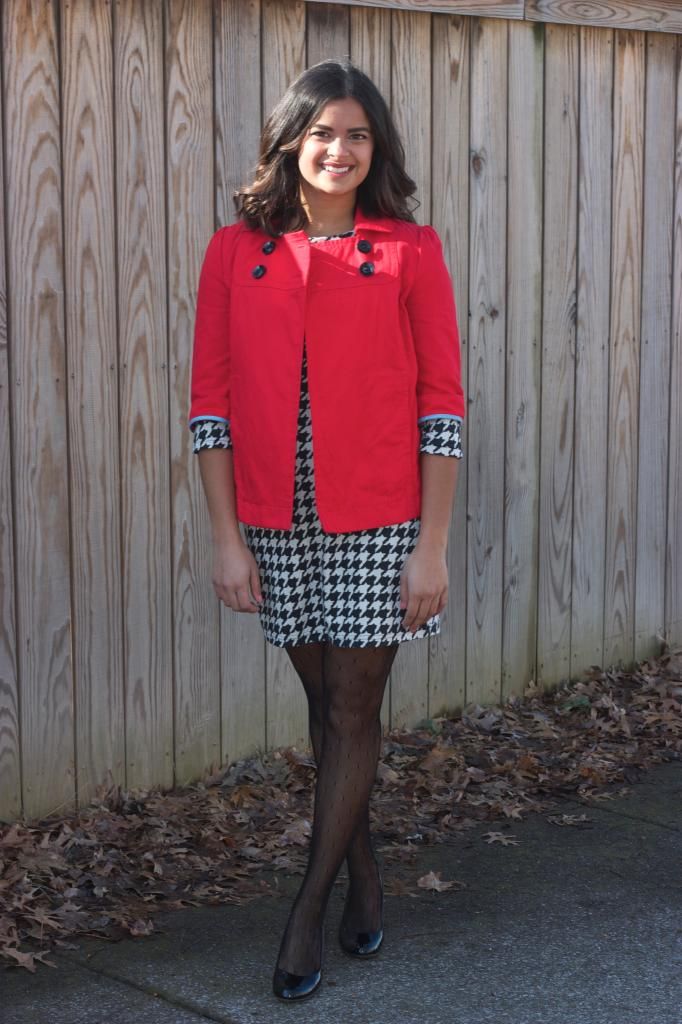 | jacket: Old Navy | dress: H&M | tights: Urban Outfitters | heels: Bandolino via Marshalls |
My blog is one part what I'm wearing, one part what I'm doing, and one part rambling about them both! I thought it would be fun to style a dress that Bri and I both have. I went through a serious Houndstooth phase in high school (absolutely no affiliation to Alabama Football) and have loved it ever since. I actually picked up this H&M dress on a family trip to Finland several years ago, so it's a special memory piece.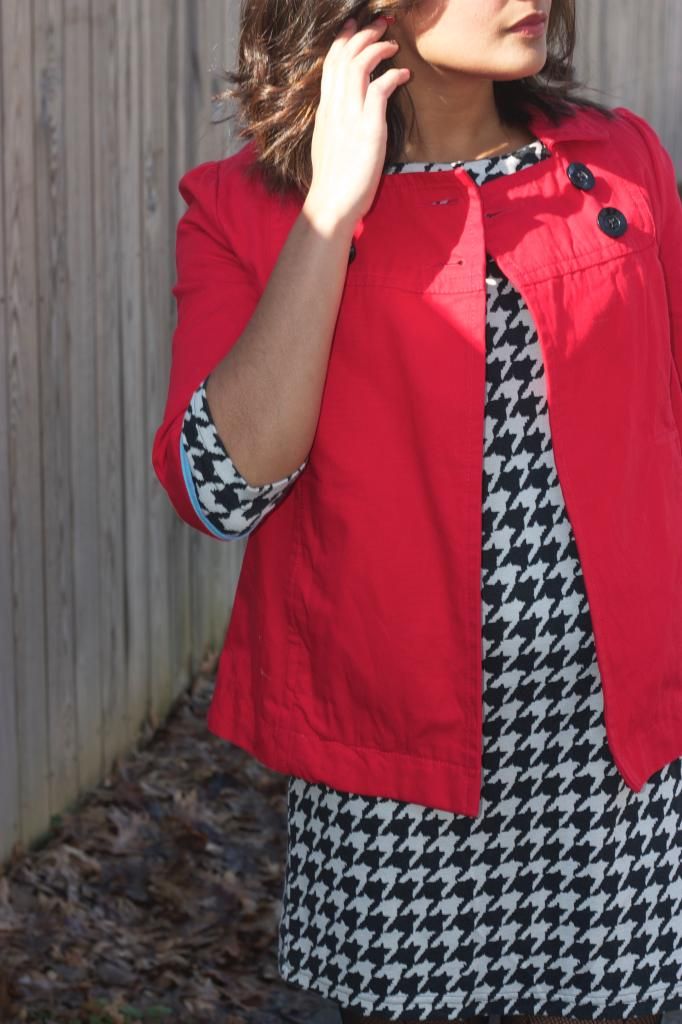 Houndstooth is an awesome print because the black and white pairs well with any accent color. Red might be the most perfect one, though.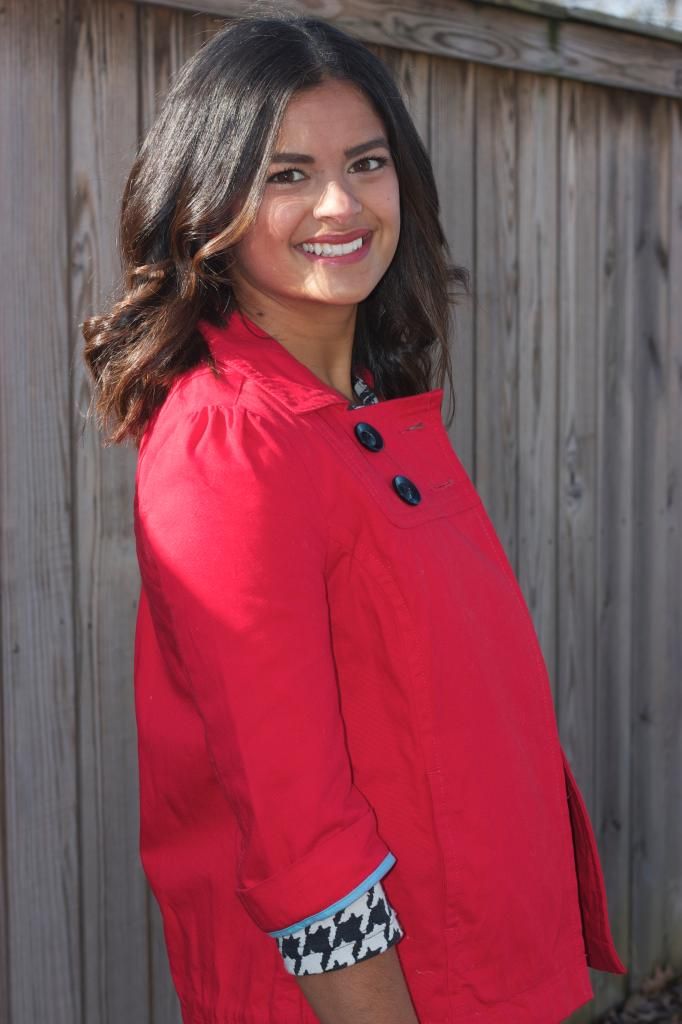 I looked through Pinterest for a fresh way to style it, but it seems like a dress this classic, and in such a classic print, wears best with a blazer, tights, and pumps. Still, this outfit is inspired by a look I've had on my "outfits to try!" Pinboard for a while.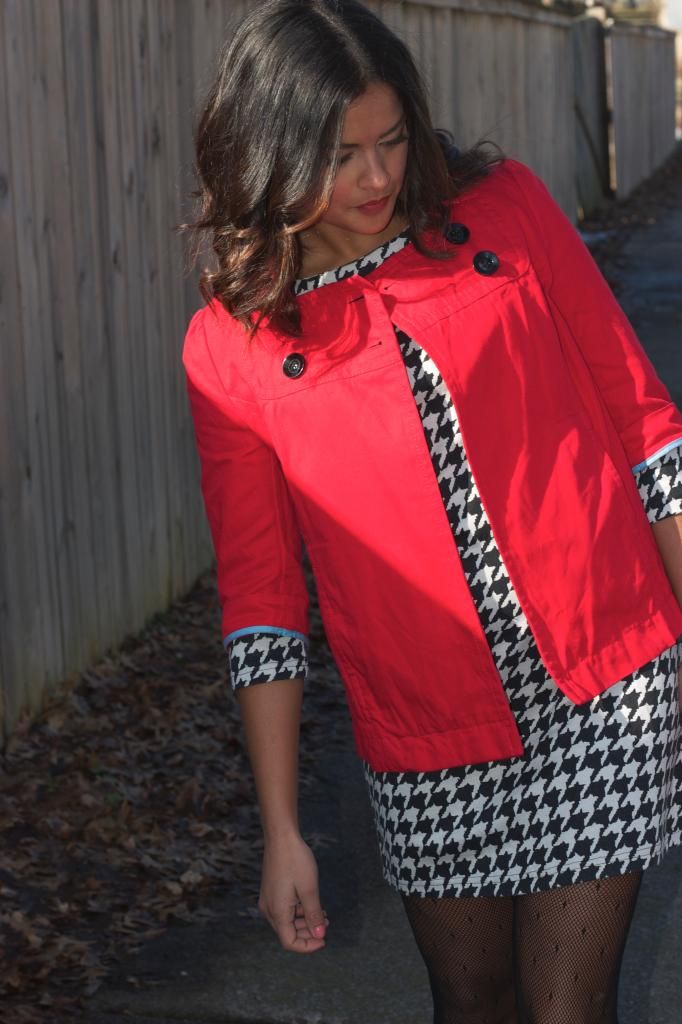 These tights are a little more fun than your standard black opaque. I bought them for my office holiday party in December, and plan on wearing them instead of normal black tights to add a little interest to any outfit.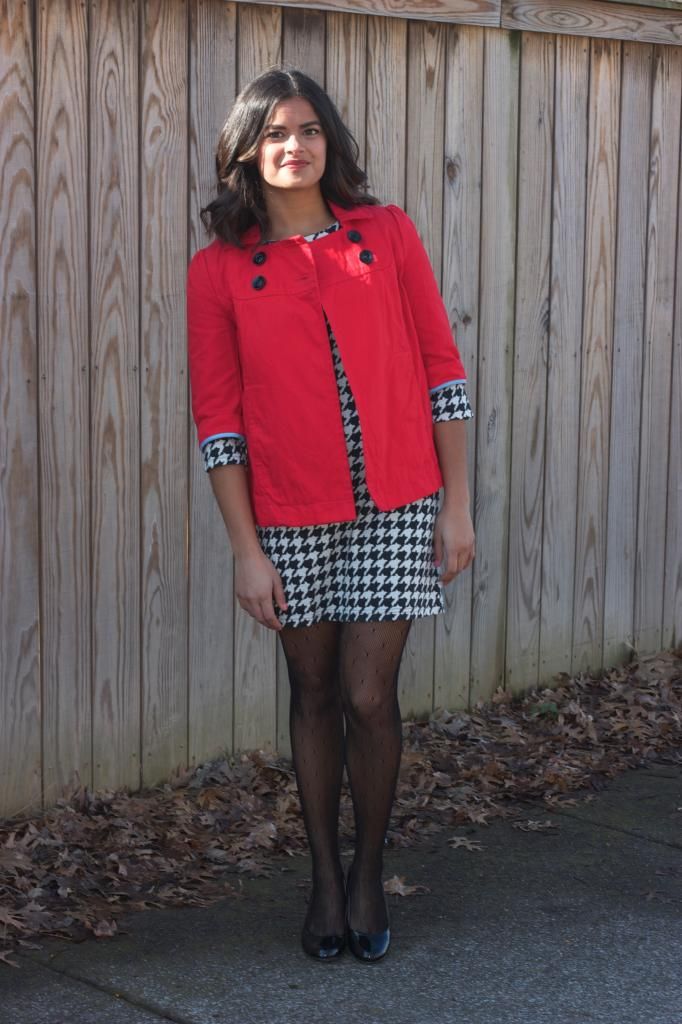 Check out how Bri has styled her dress
here
(actually a few times, she's a superstar with it!) and the Pin I based my look on
here
. I would love to see you over at
perfectly Priya
, so come on by anytime; especially if your favorite things include Beyonce, Target, glitter, and cupcakes. Thanks again for having me Bri!