I did not do well this month in terms of shopping. There were a couple of things that I bought that I'd been lusting after or needing for a while, and then there were a few impulse buys during my weekend in Portland. But overall, no real focus this month so I didn't achieve many of my goals.
Anyway, here's what I bought:
Thanks to feedback on this post, I went and ordered myself some Tretorn rainboots for commuting. So far I've worn them 2 times to commute and once to work in the garden, and I love them! Such a great, simple, practical shoe for wet Seattle days!
After trying on 5 different pair using their Home Try-On program, I decided
on these,
which I absolutely love! I'm excited to get another pair and am thinking of trying another brand - GlassesUSA - anyone try them yet?
As far as clothing goes, I didn't buy anything until my weekend in Portland. Even while there, my amazing sister bought two of the things I picked out as a birthday gift, which means I didn't spend nearly as much as I would have. I haven't taken any pictures in my items yet, so here's some similar items I found online: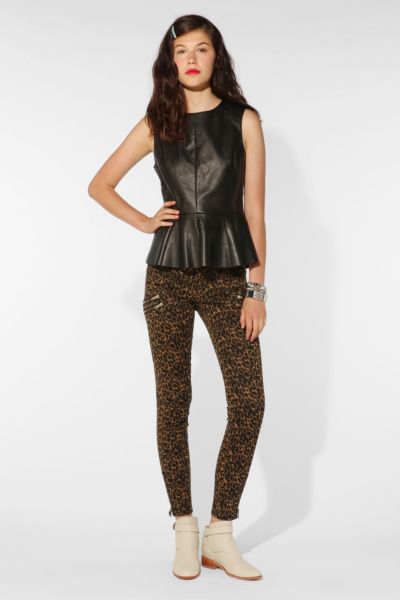 Leather Peplum Top - mine has leather 3/4 sleeves and an awesome zipper detail on the back. ($49)
Blue silky tee - we wore the same shirt to dinner by accident! ($35)
Not pictured: Brown slouchy booties ($22), Black belt ($12), Slouchy tee (
similar
) ($28)
Grand Total: $306.70. Ouch. If I take out the glasses, this is much more reasonable...but since I don't
need
glasses anymore, they are technically just an accessory. Darn you, Portland tax-free shopping!