I've promised this a few times and today I finally got around to taking a few pictures, so I wanted to stop in and share the finished nursery with you guys right away. There are a couple of little things I'm still going to do (like mount the baby monitor and hang a couple of other items on the little gallery wall-to-be above her crib) but for the most part, we're all done! Until baby girl comes and we realize none of it works and we have to re-arrange the whole room. Just kidding...I hope!
I'll share sources at the bottom of the post if you are interested in where any of the pieces are from - and if there's anything not included that you're curious about, just let me know in the comments!
The doorway that you can see to the left is the big barn door opening into our master bedroom, which I think is going to be so convenient when we're dealing with middle-of-the-night feedings and diaper changes. The door can start open and as she gets older we can work towards having it totally closed.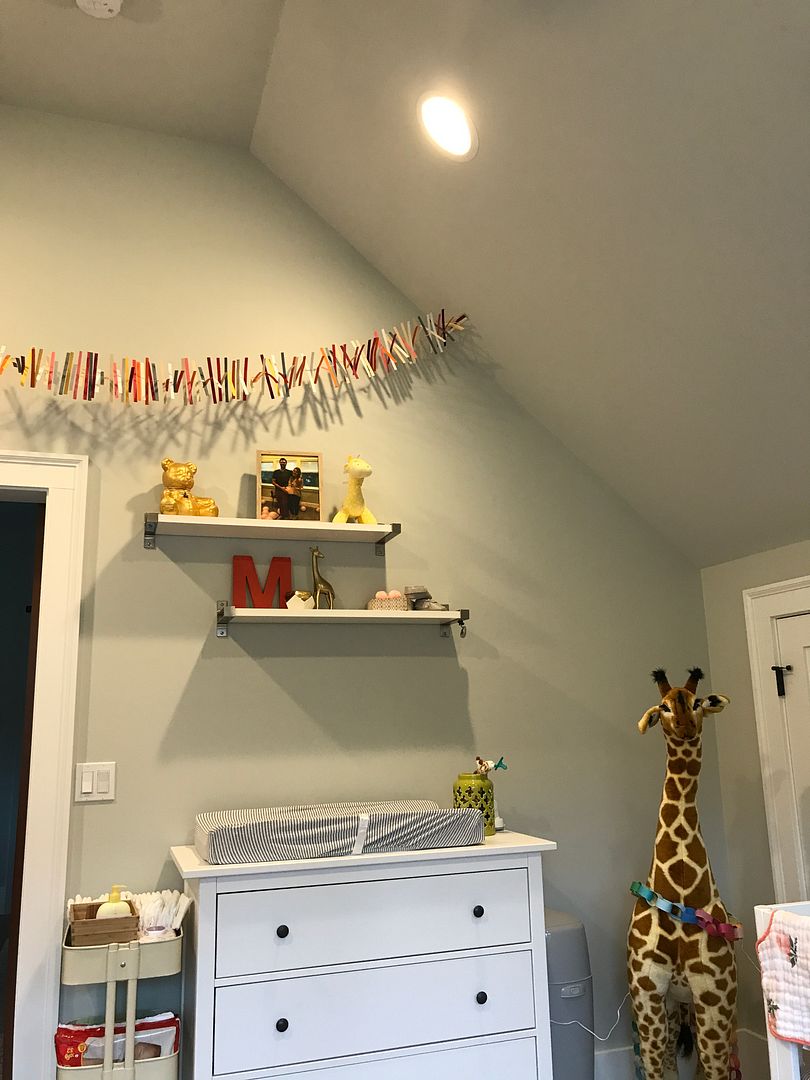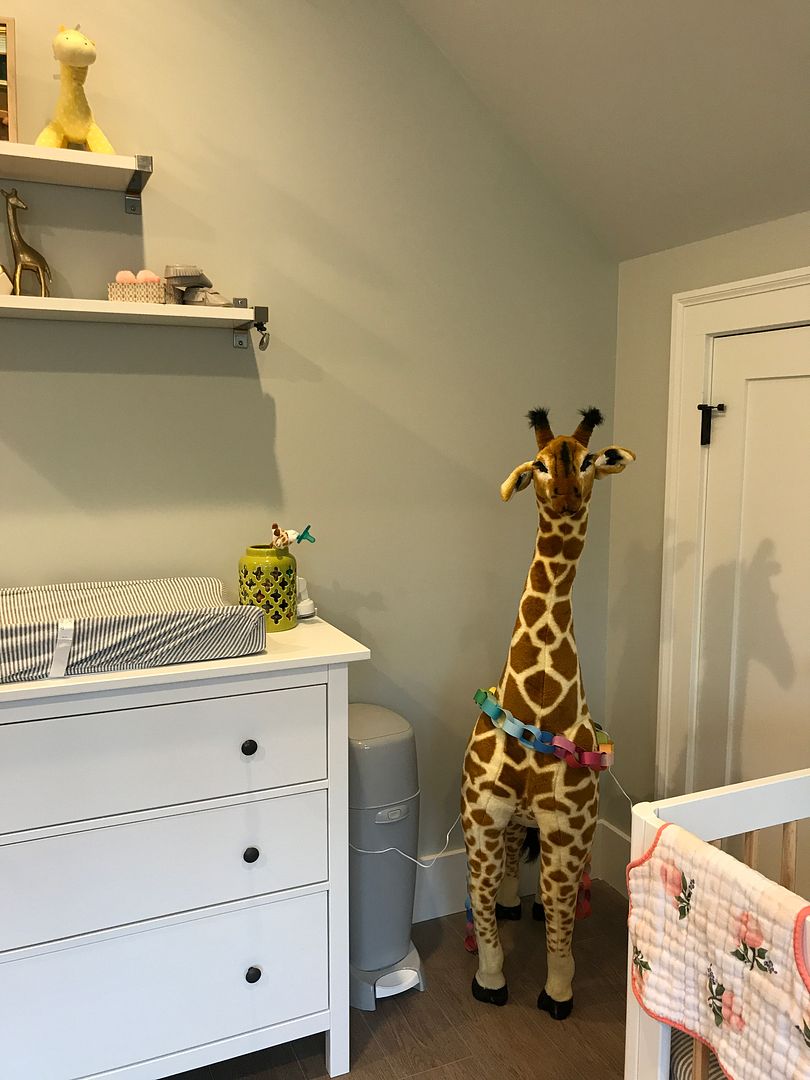 The closet (doors seen in far right photo below) is half baby girl's stuff and half my stuff, which seems to be working really well. I've been storing my dresses in this closet since we moved upstairs into the new construction and I think I'll plan on keeping it that way as long as possible. She still has two little racks of clothing and then 5 shelves that are organized with little baskets, making it pretty easy. We have no shortage of storage space, thankfully!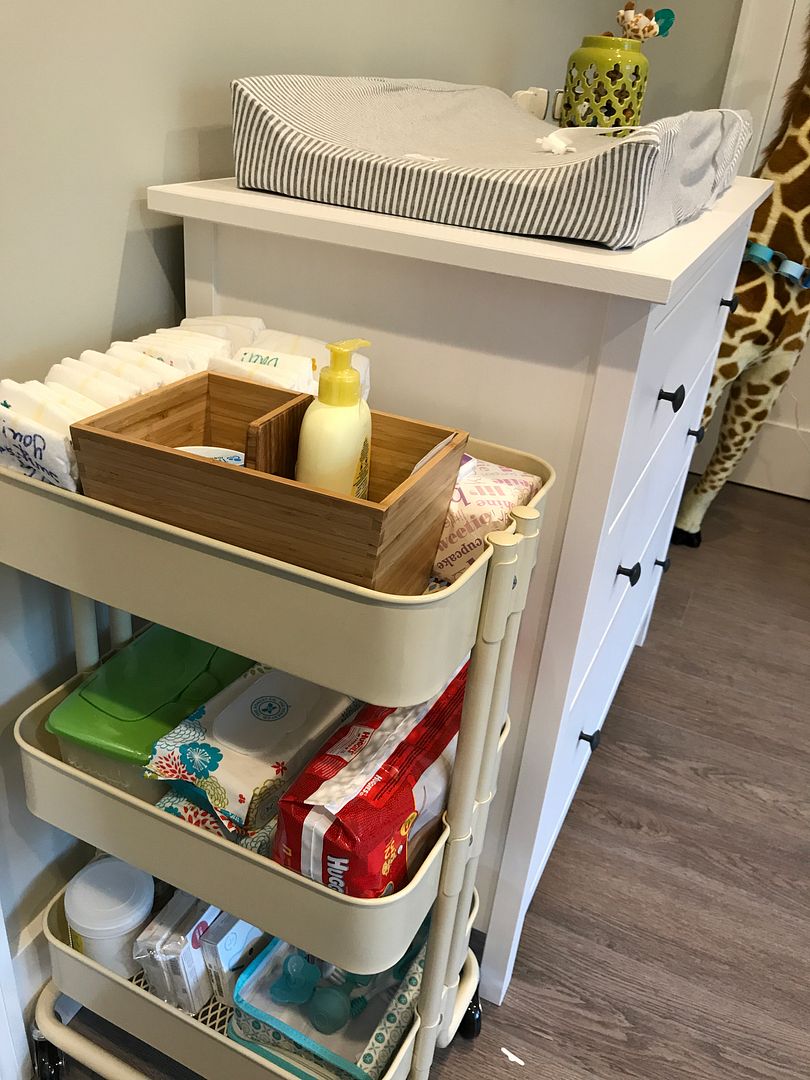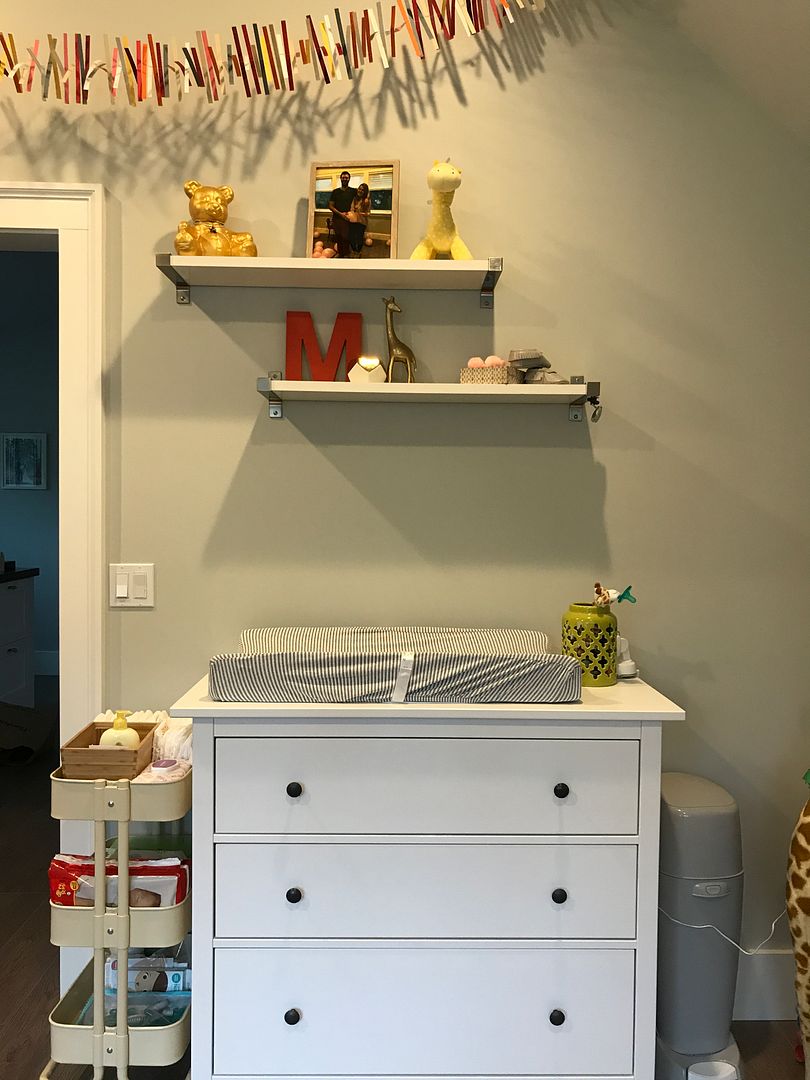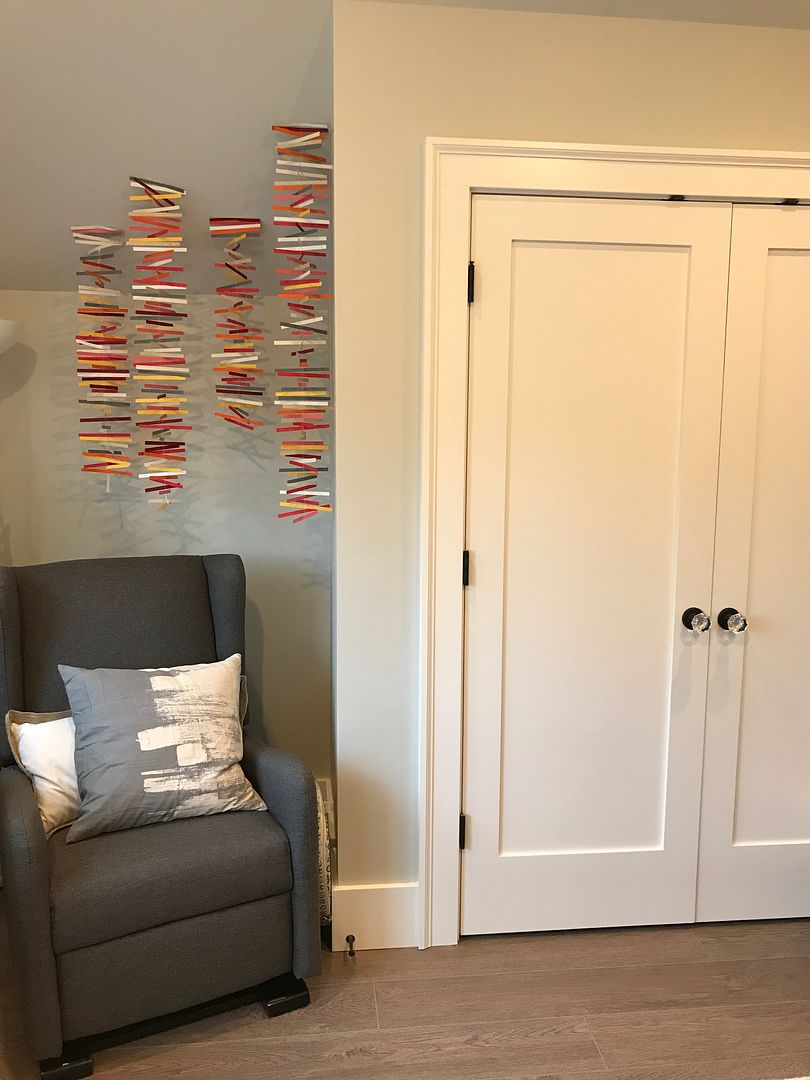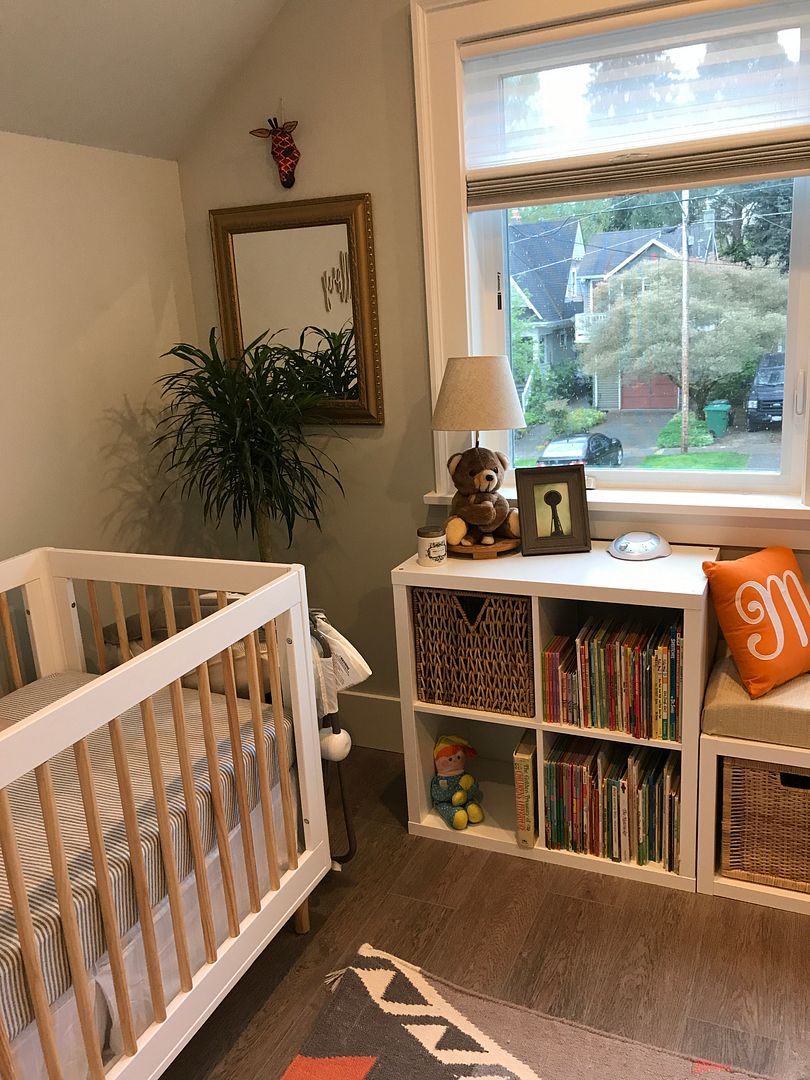 The gallery wall seen below is just getting started, obviously. I already have a framed piece I need to hang, as well as a couple of other cute little pieces that still need frames. I'm hoping I can tackle that this weekend, just so that it is alllllll done!
We have had so much fun buying and receiving the pieces necessary for a complete nursery. I can't wait till I can show off all of her adorable outfits, too! New feature on the blog, perhaps??
Sources
Rug: West Elm
Crib: Babyletto (on Amazon)
Glider/Recliner Combo: Target (similar)
Dresser/Changing Table: IKEA
Bookshelves/Bench: IKEA
Bench Seat: DIY (tutorial here)
Diaper Cart: IKEA
Mallory Sign: Mecko Designs on Etsy
Crib Sheets/Changing Table Cover: Burts Bees
Giraffe: hand-me-down (can be found on Amazon)
Swan Mobile: Nordstrom
Colored Paper Garland & Mobile: Made for my shower by a friend! Tutorial here.
M Pillow: Land of Nod
Just 5 weeks to go until my due date! Can't wait to meet the little girl who will get the best room in the house!