I've been in a shoe rut for workwear. I either wear booties with a slight heel (such as these BP Trolley Boots which I have in multiple colors) or I wear flats. And occasionally I'll toss on a pair of black riding boots with tights & a dress. But I took a leap into trying a style that I've loved on other people and never thought I could pull off, and turns out...I love wearing oxfords!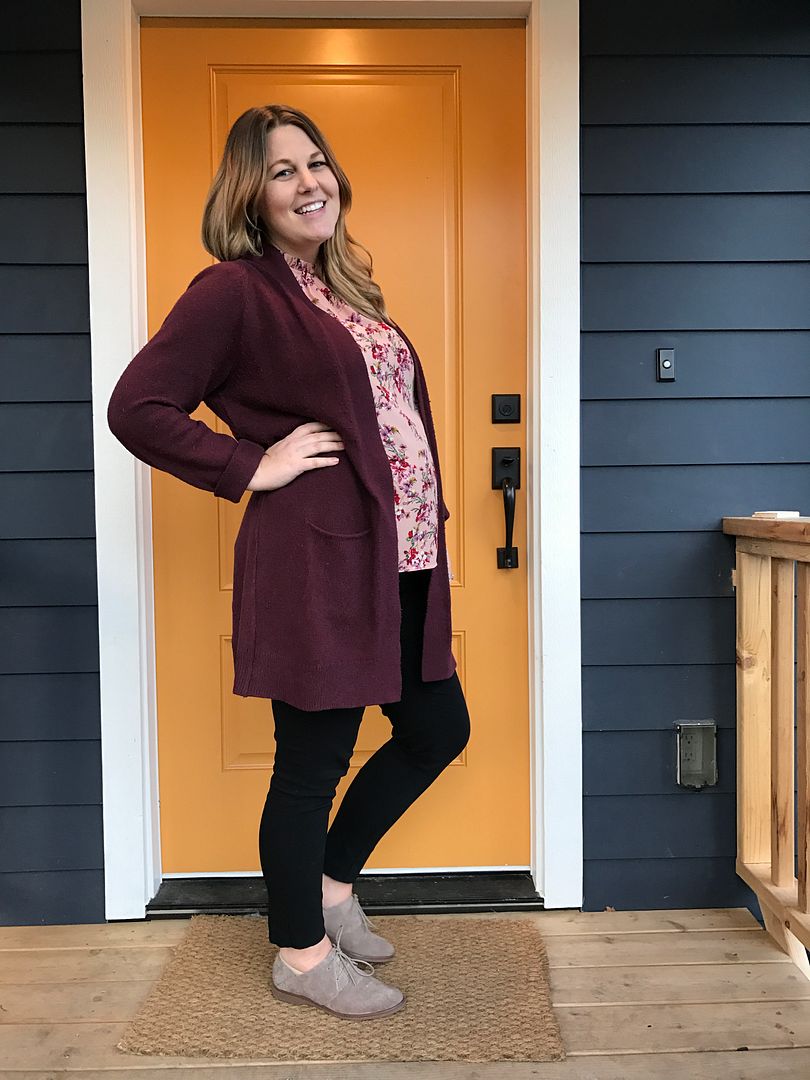 So far I've only worn the oxfords with slacks and a slightly feminine top (maybe because I'm worried they are super masculine on their own?!) but I'm excited to try them with dresses too! So far I'm liking them enough to want a pair in black - has anyone found any super cute oxfords out there that I should check out?!
Also, any favorite places to find welcome mats? We needed to get some quick so I bought these really plain ones (which work fine), but I'm ready to find something more fun! With such a bright door, its time to bring the rest of the front porch up to its level.