I shared my trip recap for Palm Springs last Friday, and now its time to talk about what I packed and what I wore while we were in town.
Packing for Palm Springs was a bit of a challenge for me for a couple of reasons:
I don't have *that* much warm-weather maternity wear yet.
Weather was supposed to be warm-ish (like 65+) during the day but still cold (around 40) at night.
I wanted to fit everything into my carry-on (as always).
BUT I ended up being SUPER happy with what I packed, even if it meant that I re-wore the same couple of pieces over and over again remixed together. Here's what made up my suitcase: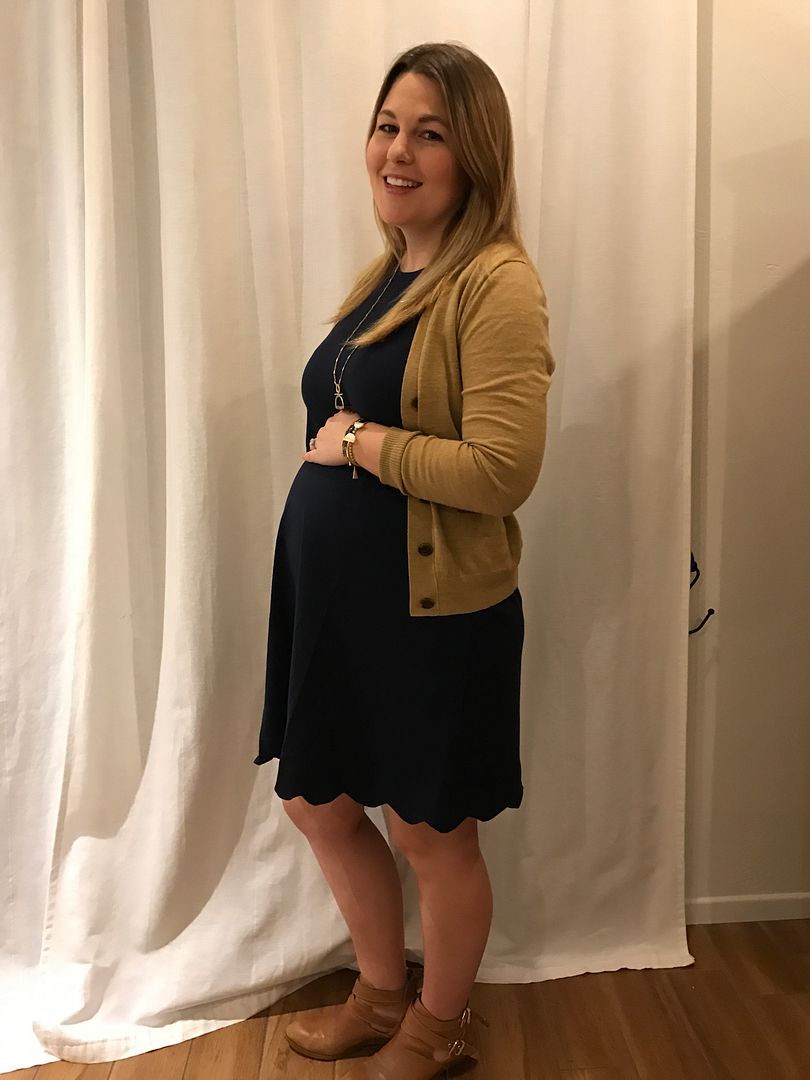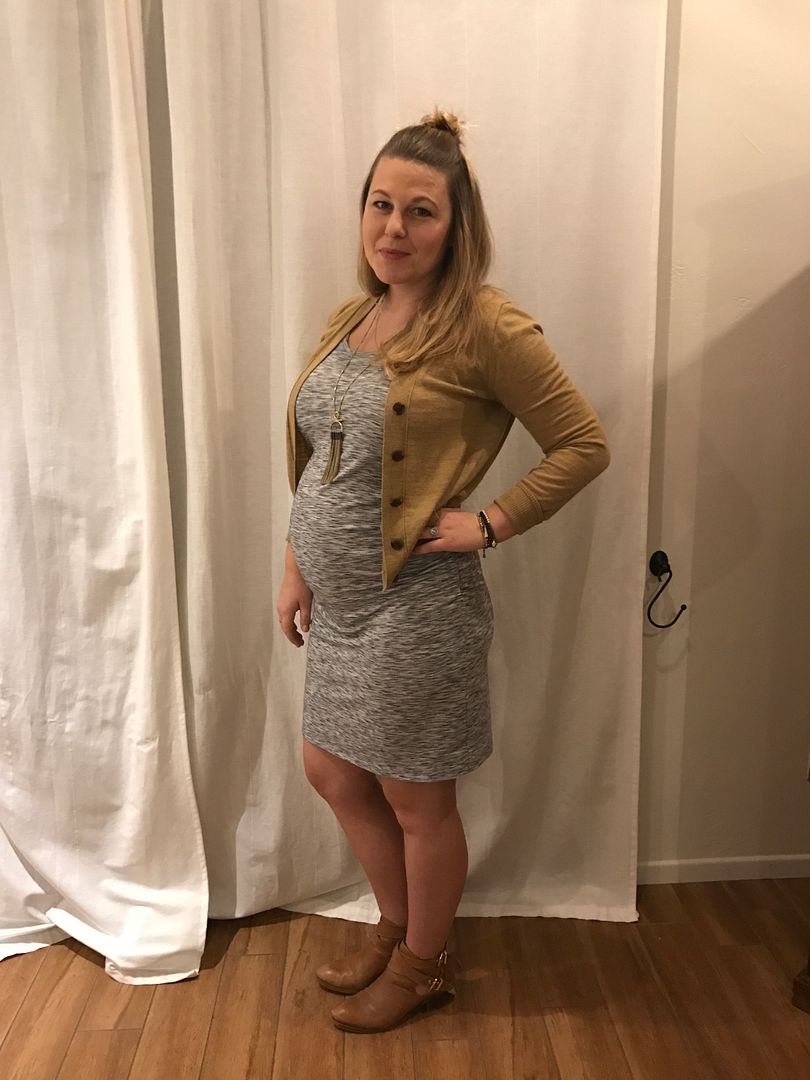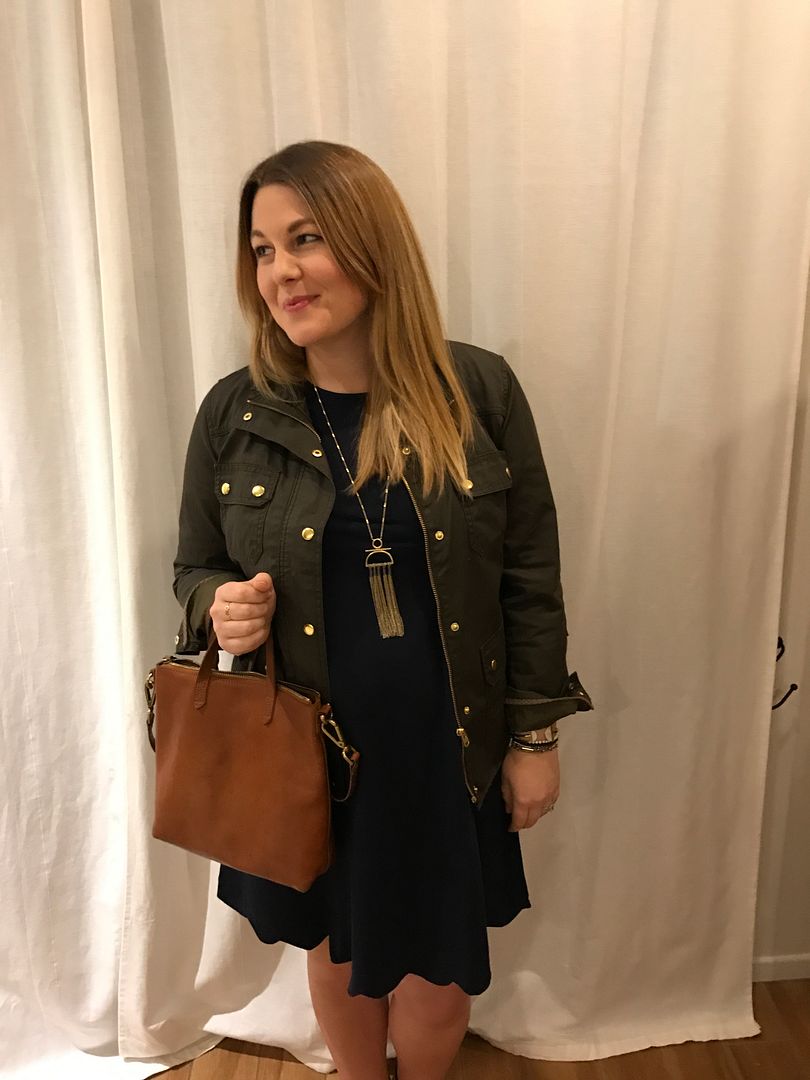 Out to dinner I wore versions of the same outfit - a dress + booties + some warm layer for walking around after we ate. It made it easy to stick with the camel colored accessories: booties, purse, necklace, and cardigan - everything went together that way!
Having this outfit was awesome for daytime wandering. The dress was comfy and casual, the soludos are the best for walking around in warm weather when you don't want to wear sandals, and being able to pull on and off an open chambray shirt for cooler parts of the day was key!
I tend to wear as much as I can on the flights - I get cold or hot and want to be able to layer on and off as much as possible. This worked great for both days of travel, especially as the weather in each location was way different!
This outfit became a common one for early mornings when we would walk to get coffee - and then it worked well for at Joshua Tree, too, where I did also throw on my Field Jacket when it was super windy!
Overall I was really happy with what I packed and how it all came together. Some maternity-wear, some not, but all really remixable for the weather and activities we had planned - and I know there's a ton of other ways I could have worn these things even beyond these few days of outfits!