Travis and I spent a long weekend in Palm Springs to celebrate our 2nd wedding anniversary - and it also ended up working out as a perfect little baby moon! After seeing Palm Springs recaps on a few blogs, I knew I wanted to make a trek there myself- especially in the winter when it would mean a little warm weather and sunshine to break up the long gray winters in Seattle.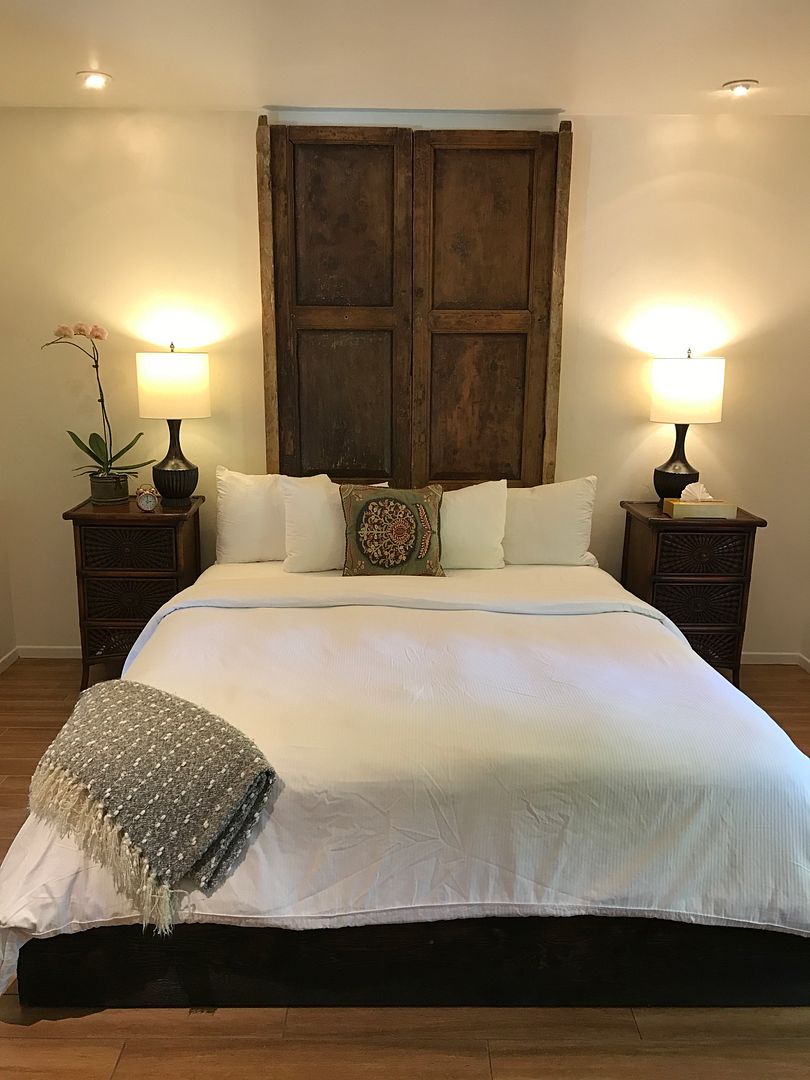 After lots of research into hotels we narrowed it down to two options: Korakia Pensione and San Giuliano. The pensione was booked out for a wedding which meant we'd be staying at the San Giuliano - an old motor inn turned adults-only boutique hotel. Pretty fitting to stay somewhere kid-free for our last trip as just the 2 of us until we are parents!
The resort was gorgeous - our room overlooked the pool and had its own little patio with a hot tub, a rustic and comfortable bedroom, huge bathroom, and a separate little living room. And the pool was built into a little courtyard with the sweetest seating areas and lighting at night. Truly the best. Another benefit? Parking was included and the hotel was just a two block walk into downtown, giving us lots of opportunity to take nice warm walks in the sunshine!
During our stay, we knew we had a few things at the top of our list: eat lots and lots of great food, get outta town to explore Joshua tree, and split up for half a day where Trav could go golfing and I could go to the spa. And we did just that.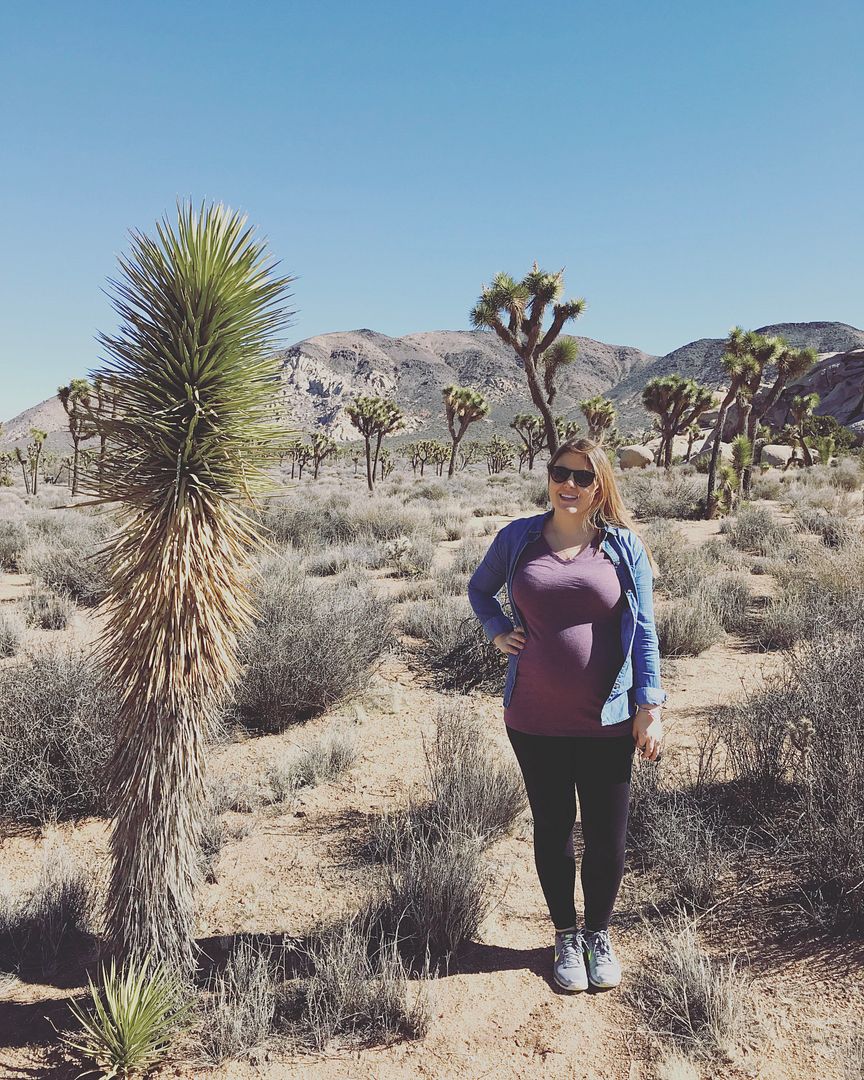 Joshua tree is a must-visit, if you ask me. About 45 minutes from Palm Springs, the drive is easy and goes through a few adorable little towns. The park itself is massive and has a little bit of everything - but no water, so definitely bring some! We went on a little one-mile hike through Hidden Valley, drove up to Keys View to take in the views of the San Andreas fault, Salton Sea, and Mexican border, and then drove around admiring all of the crazy rock formations (like skull rock!) and Dr. Seuss-like Joshua trees.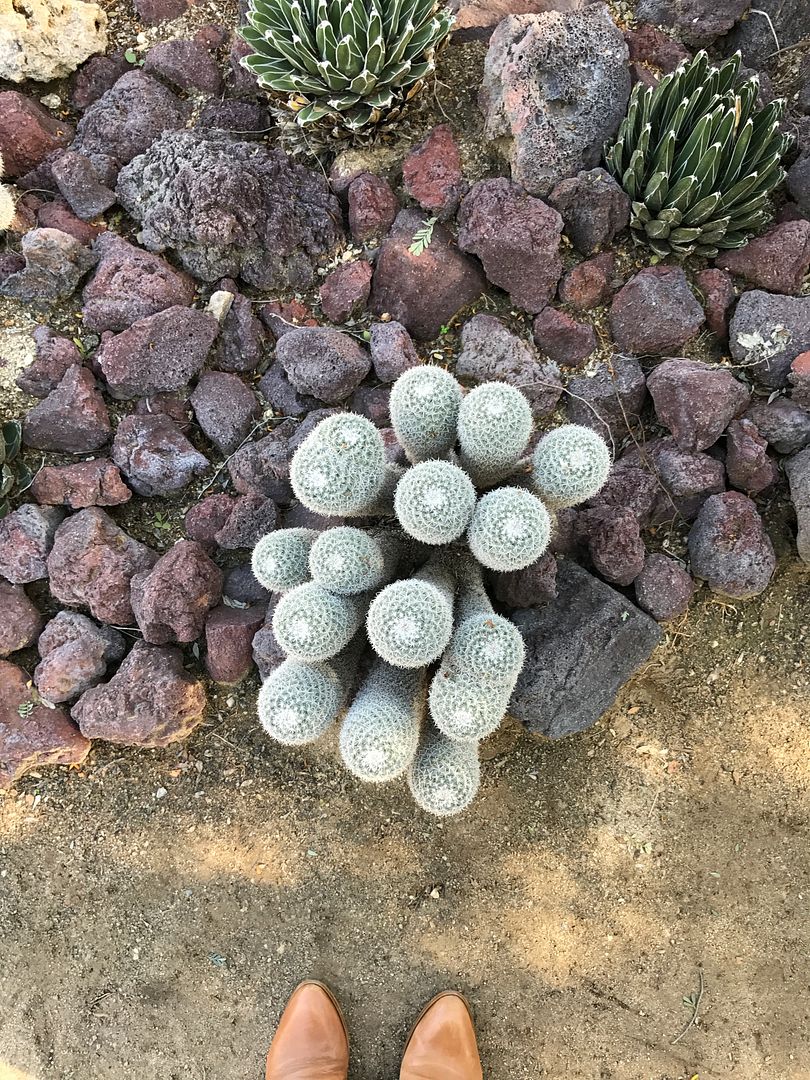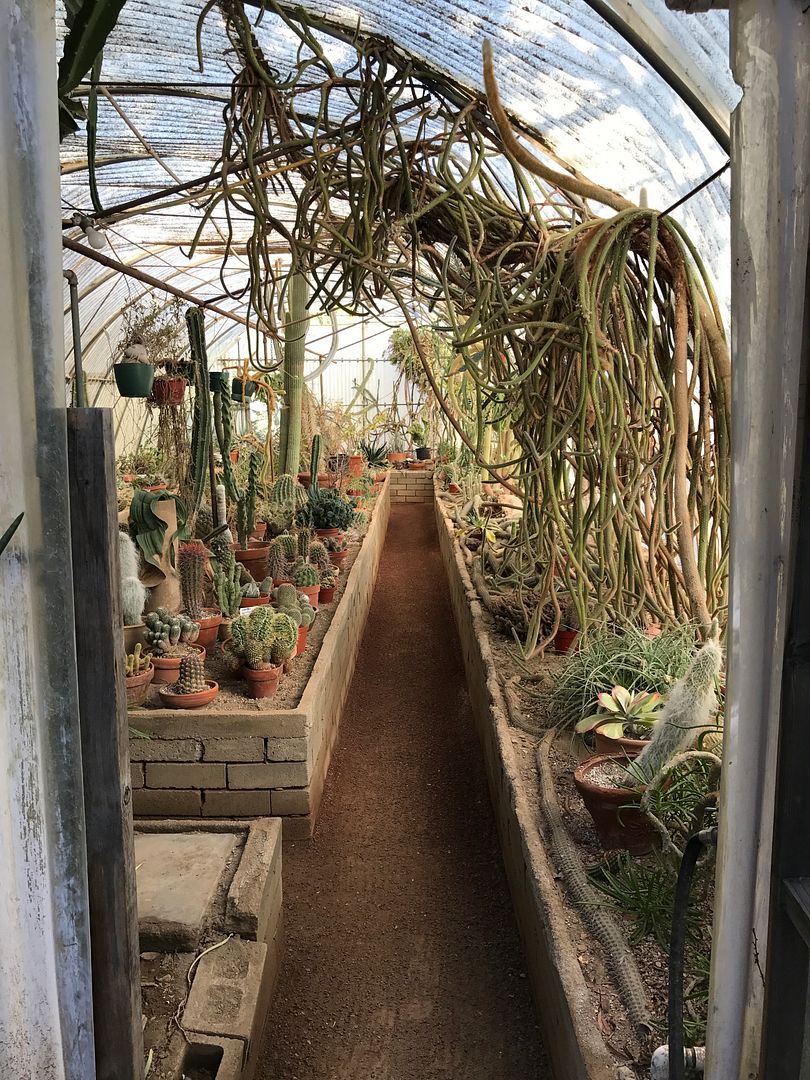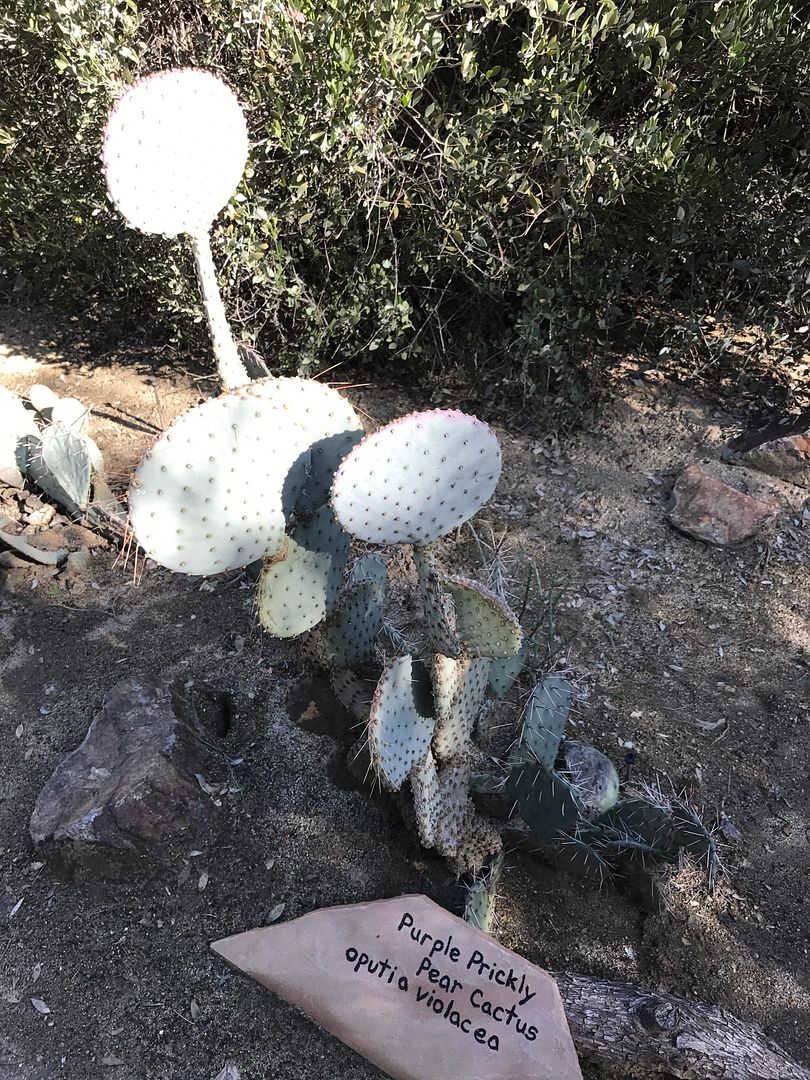 Also worth visiting was the Moorten Botanical Gardens, where we spent about 45 minutes looking up at giant cacti, down at colorful succulents, and all around at the fauna brought to Palm Springs from around the world. If only we'd lived closer I would have picked up a few plants (some for $1!) to take home to create my own little indoor garden.
Food-wise, we found some real gems. The trip started out with lunch at Kings Highway, an adorable diner at the ace hotel (which we also walked around to check out!). Definitely recommend this spot for any meal of the day! We had two amazing dinners (the third I'd skip) - one at Work+Shop kitchen (romantic ambiance with excellent small plates and more) and one at Birba (incredible pizza!). Our favorite breakfast was at Farm, but we also loved the chilaquiles and the bacon flight at Cheeky's - and we had a great little breakfast at little coffee shop Joey Palm Springs, which included their homemade granola (toasted to perfection!). We had date shakes from Great Shakes that left us wanting to try all of the other flavors - next time! And it wouldn't be a California weekend without a stop at In n Out, which we hit up on our way out of town on Monday.
We drove around town admiring the architecture and design, visiting the Saguaro Hotel, the Parker, and of course the house with the famous pink door. We also stopped in a handful of the interior design shops in the uptown district, which were full of amazing mid-century modern inspiration.
Travis loved his afternoon of golf, I had a great series of pre-natal spa treatments, and we both felt lucky to treat ourselves to those little luxuries on an already luxurious weekend.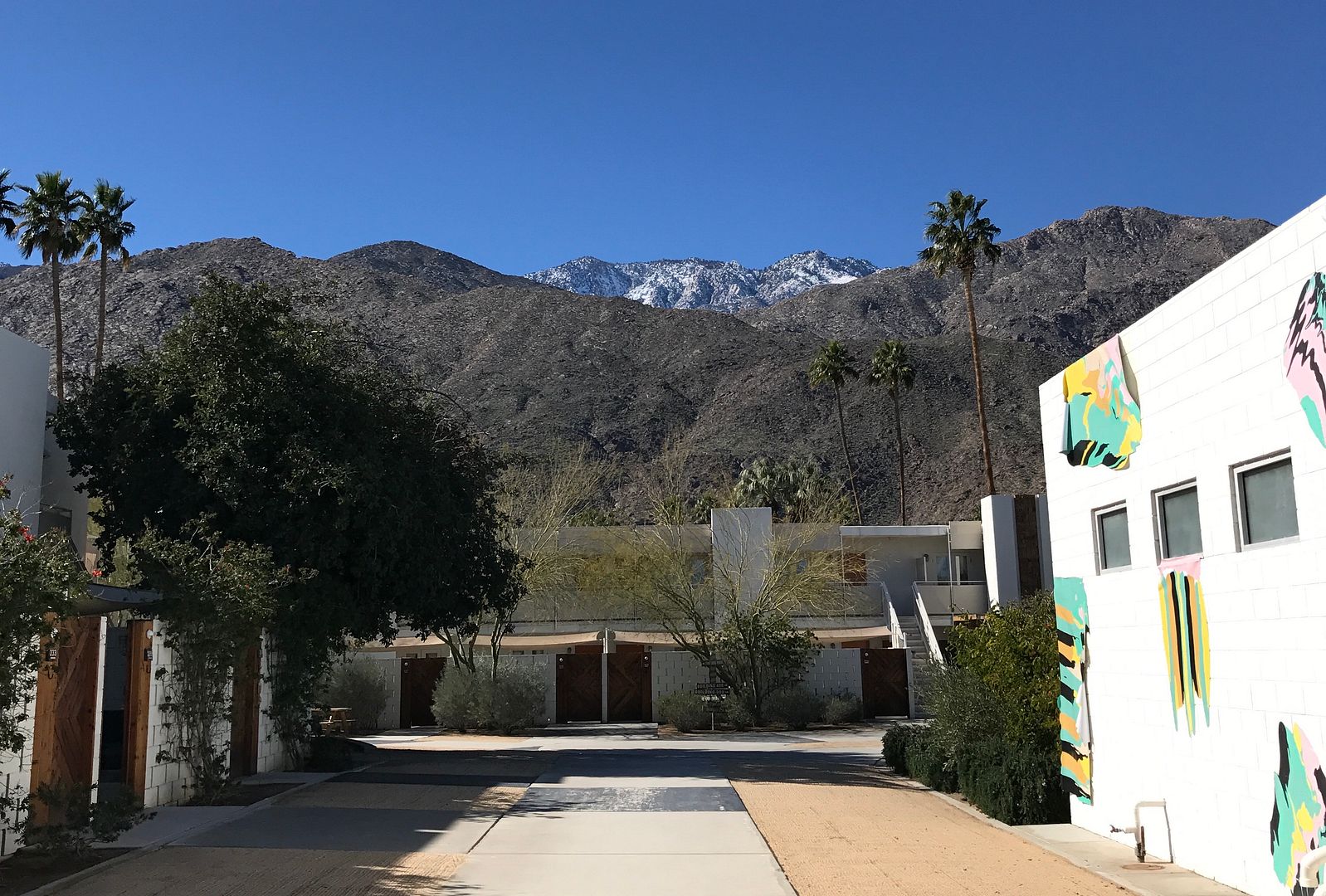 Our trip was really perfect - Friday afternoon through Monday evening were filled to the brim with quality time together, relaxing in the sunshine and just taking in the sights. But I will say - Palm Springs is kind of a weird town! The mix of places catering to the elderly vs the hip young crowd create quite a juxtaposition. A great weekend retreat, though.
If you've been to Palm Springs or are from the area, what did we miss? Let me know in the comments and I'll keep track for next time, as I'm sure we will make it back eventually!