I've had a constant stream of things keeping me from daylight photo opportunities, so these mirror selfies are the best I've been able to do. And since I actually like some of these outfits a lot (a skirt! I wore a skirt!) I didn't want to not post them. To start, here's what I wore for our all-company sales meeting last week. It was three days of company updates, customer presentations (5 of our awesome customers came and told us why they bought our stuff, which makes it so much easier for me to tell new prospects interesting stories and use cases), and teamwork to build and practice new messaging. Or really, three days of not seeing daylight.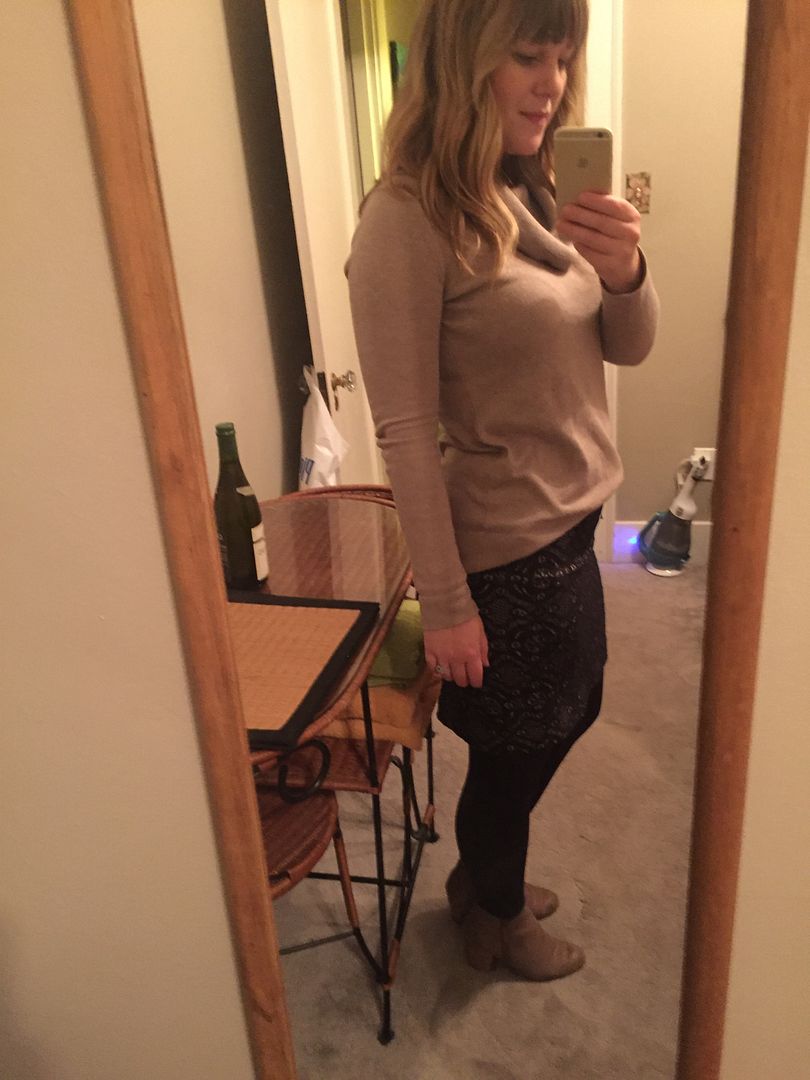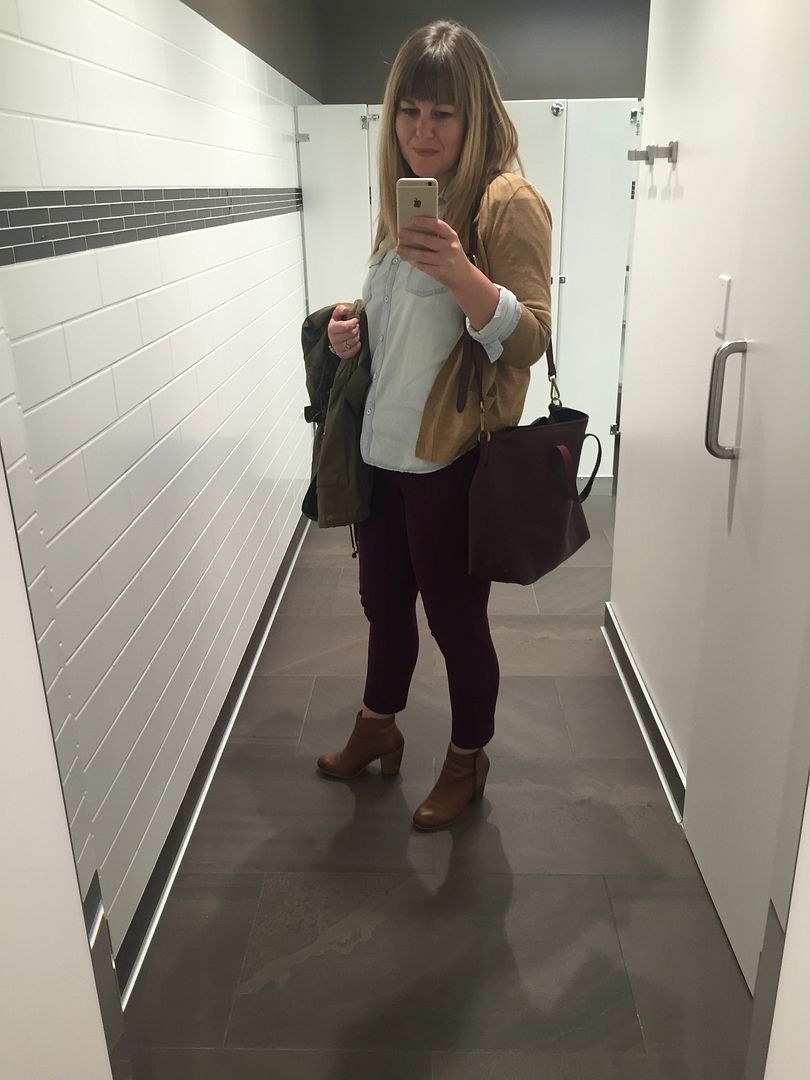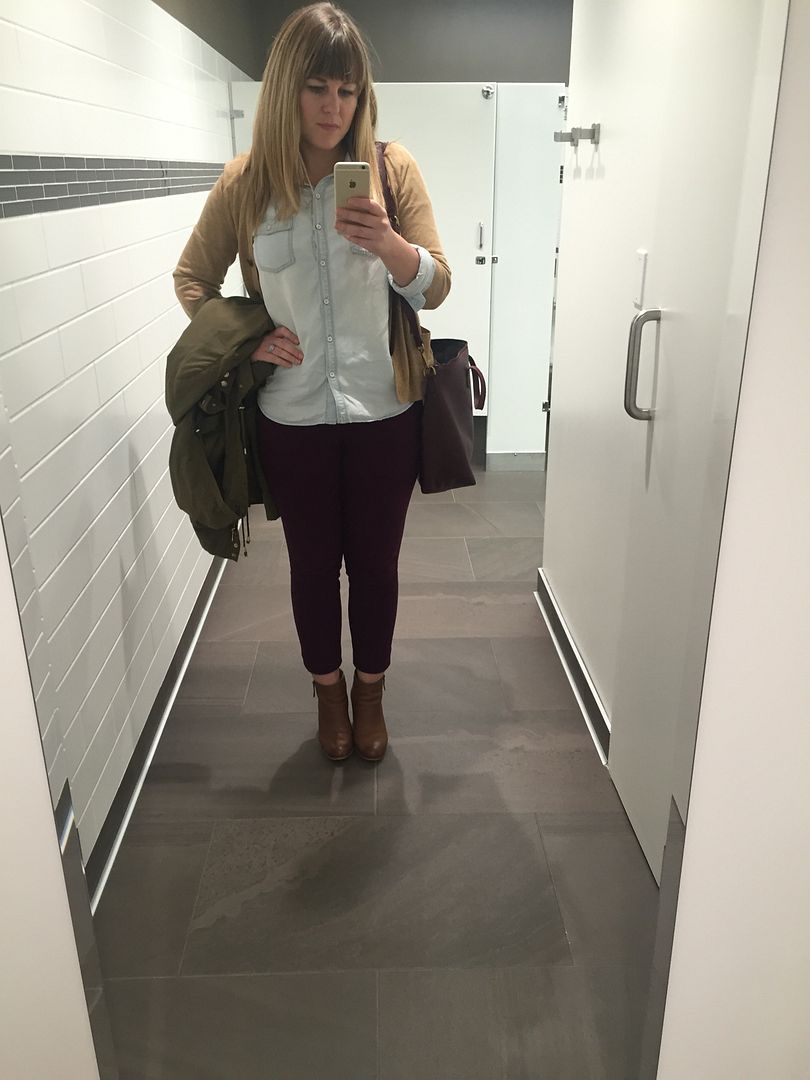 Jeans: Paige Denim c/o Shopbop | Sweater: LOFT (similar) | Scarf: Nordstrom Rack (similar)
Shoes: Steve Madden (similar)
I'm up in Alaska this week, where I'm running around in 19-degree weather attending meetings. But for the record, I'm totally okay with 19 degrees when the skies are blue, the mountains are white, and my meetings are all going well. Plus - this will just make Costa Rica seem that much warmer when we get down there in 10 days!