One of the areas we decided to splurge on for the remodel was the closets. Growing up, my mom always had perfectly built closets that used all of the space to its full potential, and I knew I wanted to do that in this house - especially because our old closets were so underwhelming. We got California Closets to come out and design Travis's closet, my closet, the nursery/office closet, and the pantry downstairs, and it has made SUCH a difference with the weird spaces. You'll see it all soon, but for now, here's a peek inside my closet (and if you read this before about 2pm, check my snapchat (bmarie35) for a full closet tour of both mine & Travis's!
Recently purchased
I just took advantage of the clearance sale at J Crew Factory to pick up another color of my favorite ever vest - this time, I went with navy. Since focusing my closet on pinks and blues, I've been needing some more outerwear and footwear in coordinating colors, and I'm so excited for this vest to arrive, just in time for cooler fall and winter weather!
Recently styled
I've been living in my Zella leggings and a hoodie lately while we've been putting the house back together. I think that after today, we'll be 99% finished! Cannot wait!
Recently consumed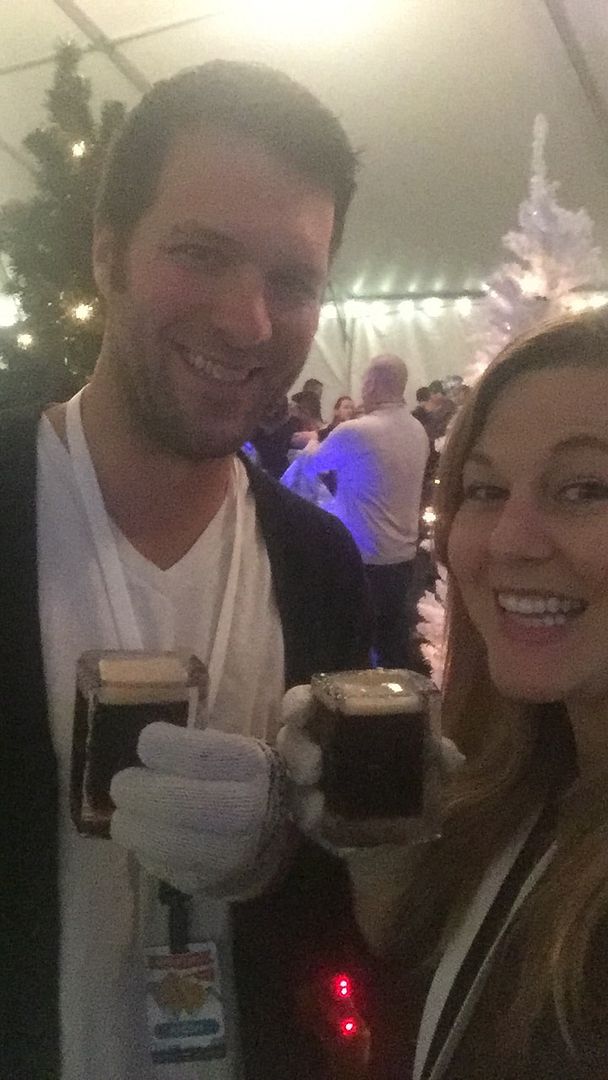 Last night, Travis and I went down to Pyramid Brewery for a really fun party to kick off winter - the Snow Cap Party! Pyramid Beer's Snow Cap beer is 30 years old and they threw a great party to celebrate, complete with performances by The Colourist and Robert Delong and beer served in mugs made of ice! They even branded the gloves they gave out to hold our ice mugs!
Recently in love

We celebrated Niko's 6th birthday over the weekend. He's turning quite gray in his old age, and its super adorable. Also adorable? I found a bin of old stuffed animals I had saved for my someday kids, and in an effort to not be a hoarder, I gave Niko one of my favorites to snuggle (& destroy). Isn't he so cute with Little Foot?!