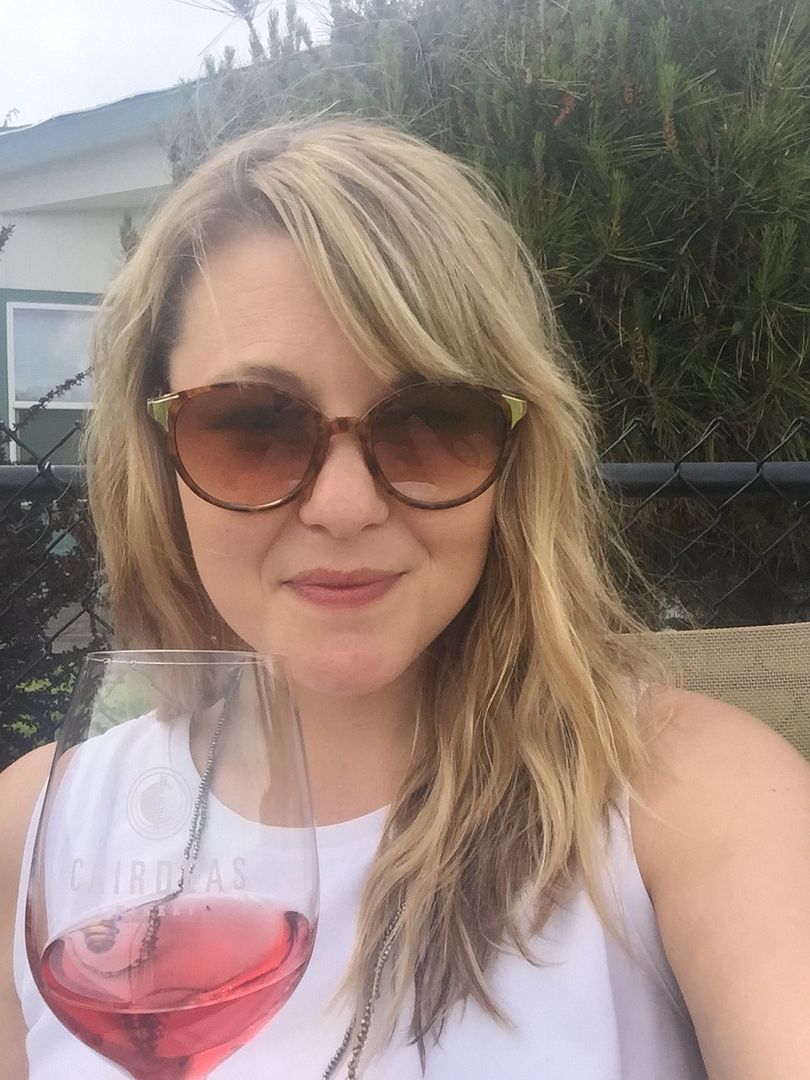 For Memorial Day, we went over to my parents place in Lake Chelan. Check out that view, guys. The house in the middle of the vineyard is theirs, and the view of the lake is just as good from their porch. We took a couple of our friends who hadn't previously spent much time in Chelan and we had an amazing weekend of boating, wine tasting, and hiking through the vineyard to check out all of the grapes. Perfection, I'm tellin' ya. (PS. Fran, next time you're in Seattle, we have to drive over to Chelan!)
Recently purchased
$300 worth of clothes at a boutique called Sloan in Portland with my sister. Eek. That means no clothes shopping for ALL OF JUNE and probably into July. But I got a few really awesome pieces - two dresses that I'll get A TON of wear out of and a few really unique tops that will be great for work.
Recently styled
My bangs are growing out and I'm figuring out how to style them as they do their thing. Looking at these pictures, I definitely miss the bang, so I'll be bringing it back sometime soon (probably September), but right now it is nice to be able to pin them back when I'm out and about in the hot weather. No need to have a hot sweaty forehead under all that hair! I first cut them in March, and I got them trimmed in April, so in about a month I can already side-sweep them and pin them away. Amazing how fast hair grows when you can see it in a small area like your bangs!
Recently consumed
Not me so much, but got a video of how much our chickens LOVE the kale we grow in our garden, so just had to share it! Hopefully this works - I haven't embedded a video since moving to Squarespace!
Recently in love
We're getting really excited for another season of Seahawks football to start, but we didn't have to wait for that to keep up our #samepiceverygame photo tradition, thanks to a Sounders game this week with friends. They won, and it was a beautiful day to be in the stadium.
A wedding post.
Chicago packing list (oops I forgot this one last week).
More work outfits courtesy of Asos.