Well, I definitely didn't plan on taking the first half of the week off. Even when I prep posts, I sometimes can't find the time in between work travel and housework to go through the finishing touches to get things posted on time. How you working+blogging+crafting moms do it I'll never understand. Or maybe someday when I have a kid it'll all come together...hahaha right.
Anyway, I thought I'd show you what I got from that recent LOFT order. The pictures aren't great as I took them as I was putting away laundry + packing for my work trip + in our cave closet-room, but oh well, right? :)
First, what I didn't keep: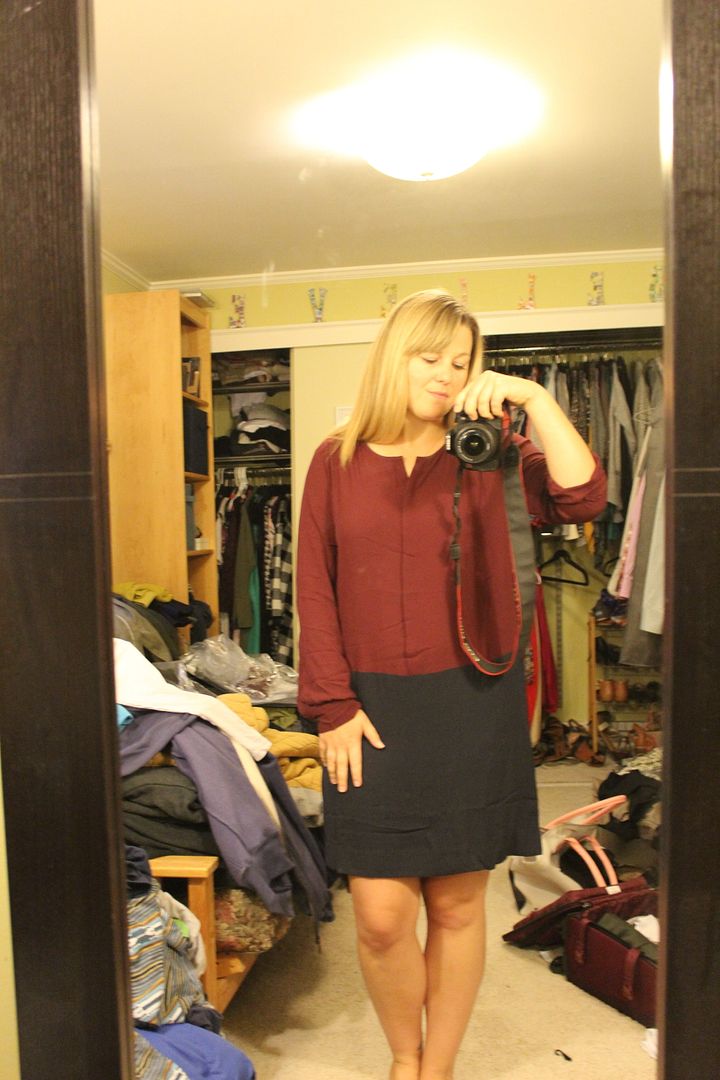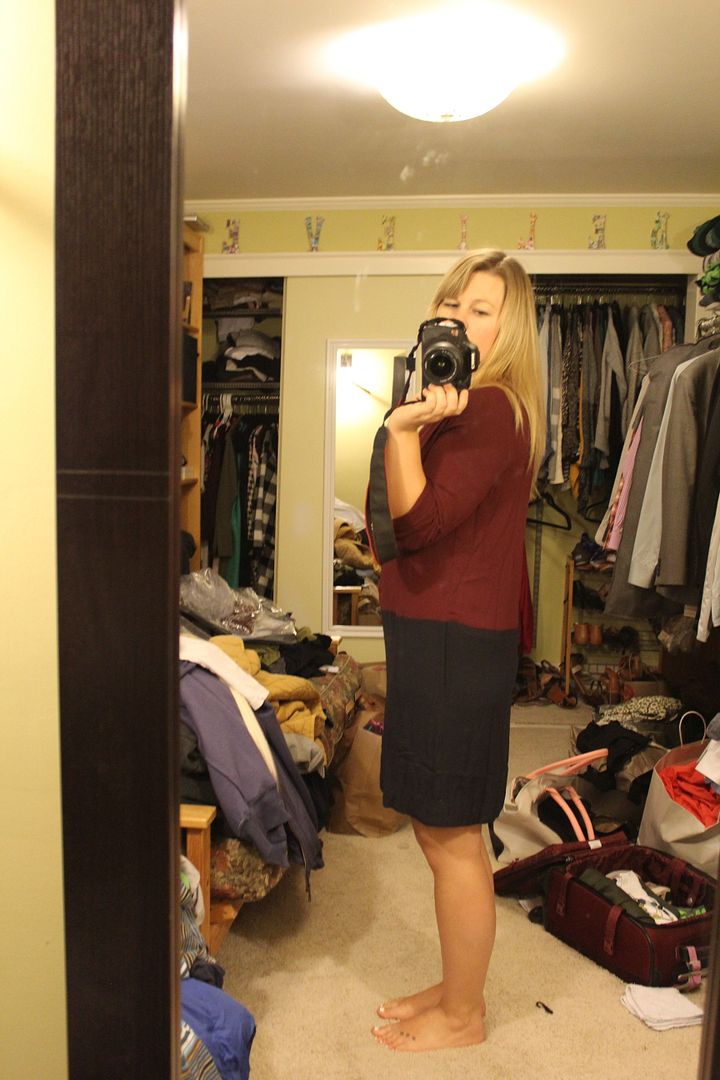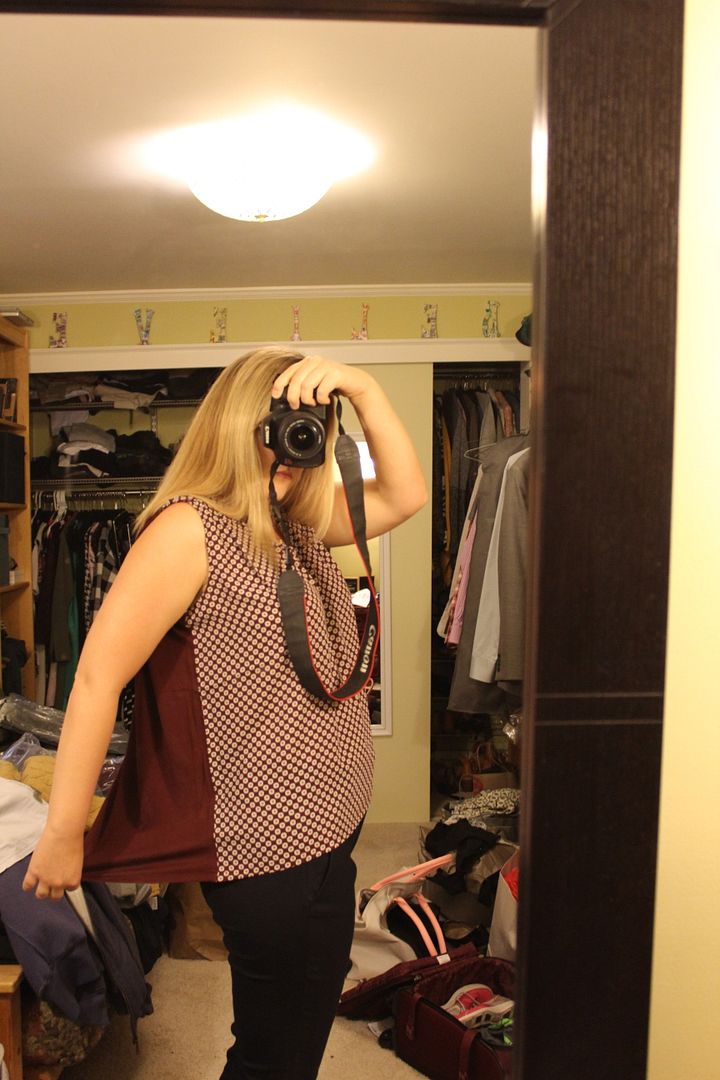 The dress just wasn't perfect. I could definitely see some cute ways to style it, but where the pockets hit me was SUPER low on my hips, and the sleeves were really poofy. And the buttons were awkward - either it was too high, or too low. They weren't spaced right given my chest. Just not great. The tank was enormous! I loved the color and the pattern and the material, so I may keep an eye out for it on sale and order down a size. Both of these are size M, which is pretty standard for my 5'6" 140lb-ish frame when shopping at LOFT.
Next, what I liked:
I've been wanting a pair of plain navy pants, and these ones are keepers. They fit perfectly through my thighs and legs, but are a bit large at the waist. For now, I'll belt them, and then once this 8-week challenge is over, I'll probably get them altered. My thighs aren't going to get any smaller, though, so I know I can't size down. I ordered them in a 6, down from the size 8 I've been wearing for the past year or so.
Along with navy pants, I've been wanting a simple navy cardigan since I purged mine during the great closet clean-out of 2015 :) This one is the perfect shade of navy, has great slits on the side that help it lay flat, and isn't too thick. I'm keeping to my rule and not buying it in other colors, but I like it enough that old me totally would! I ordered it in a M and could probably have done a S, but in order to allow some layering, I'm keeping the M.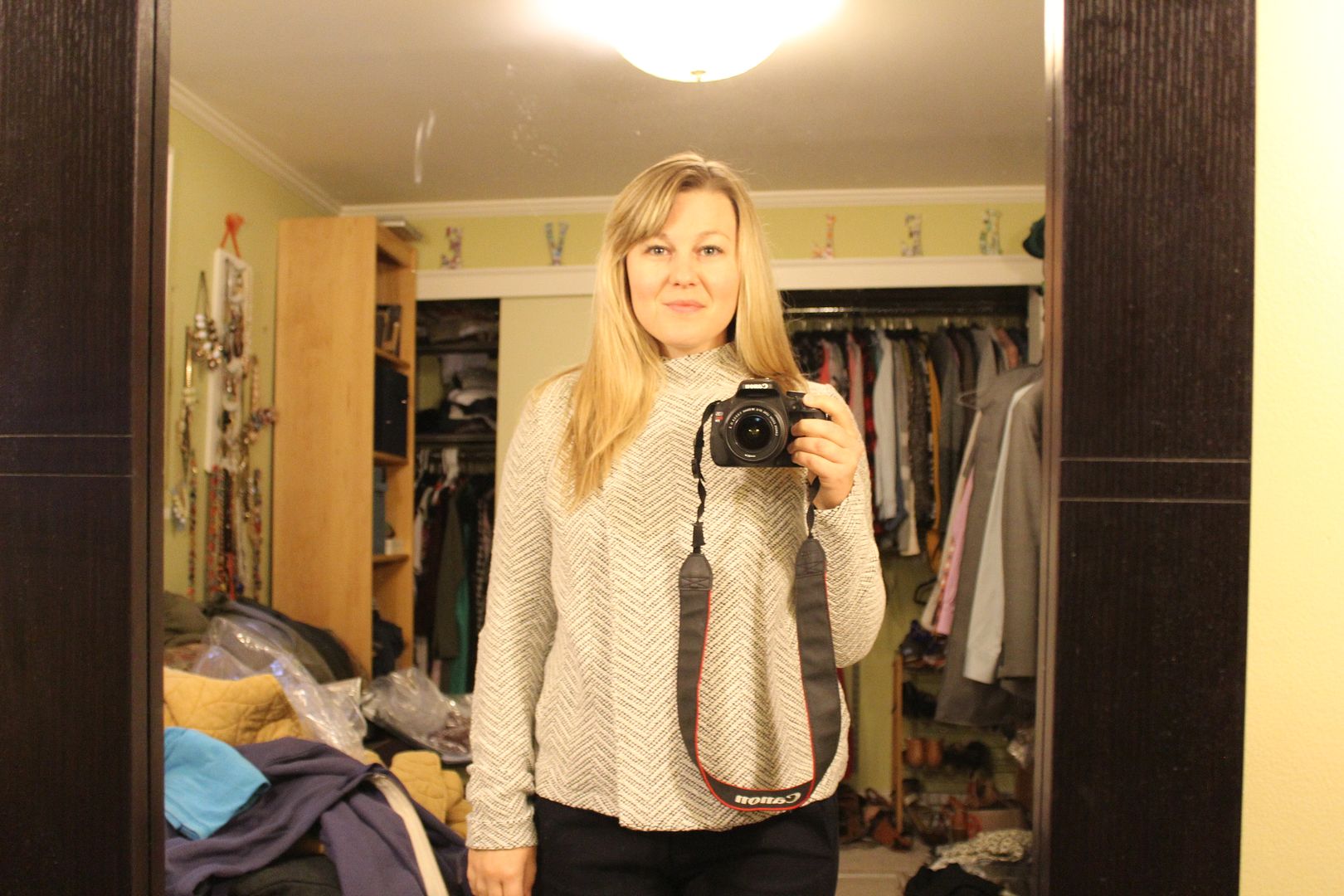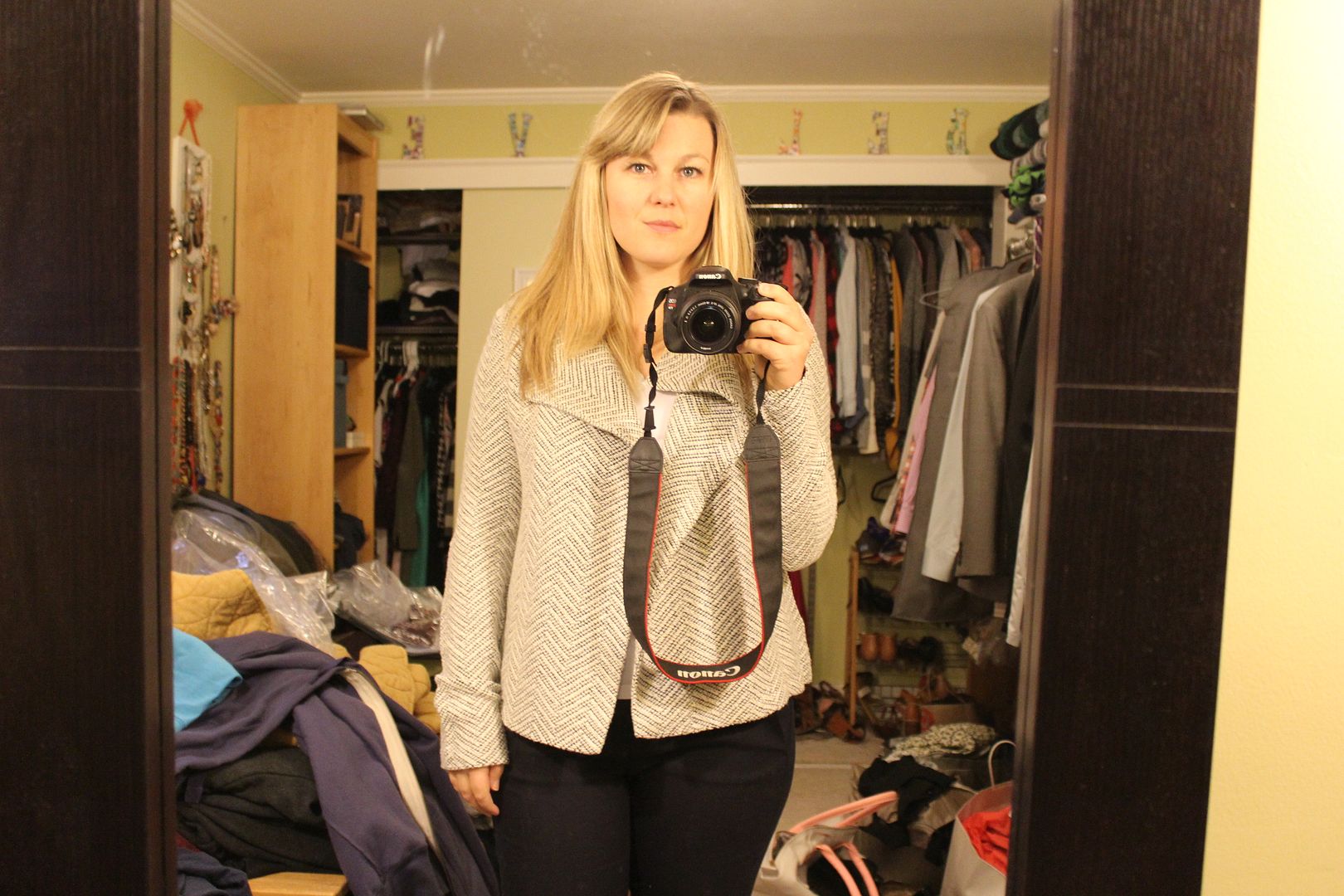 I'm a big fan of this Lou & Gray jacket (currently out of stock). I've been wanting a few more structured tops and this one is that, but also really soft. The marled color will be (I hope) super versatile, but I didn't take off the tags yet. Gotta see if I can find enough times to wear it in the next few weeks to deem it a keeper! The snaps to keep this buttoned up are high on the neck yet super comfortable, and the pockets are pretty usable for keeping my hands warm, at least.
I'm hoping to get my act together a bit more with this little blog of mine, but honestly work has been so insane that it's tough enough just to keep myself on here once or twice a week. Any favorite post-types you want to make sure I don't neglect with my more intermittent posting? Let me know in the comments!