There are lots of days now where I rush home from meetings, change real fast, and run immediately to the gym. No photo time, even with my best intentions for planning. So on those days, I'm trying to grab my camera, or grab my phone, and at least snap an outfit photo in the mirror. Initially I thought I would put the outfits back on and take pictures later...but that isn't happening. So for now, once in a while we might have this terrible situation:
Work bathroom selfie in my favorite purple ponte pants (similar), my bp trolley booties, an often-worn LOFT tank (similar), and a hand-me-down cardigan from my mom. Hidden behind the phone? A giant baublebar necklace (similar).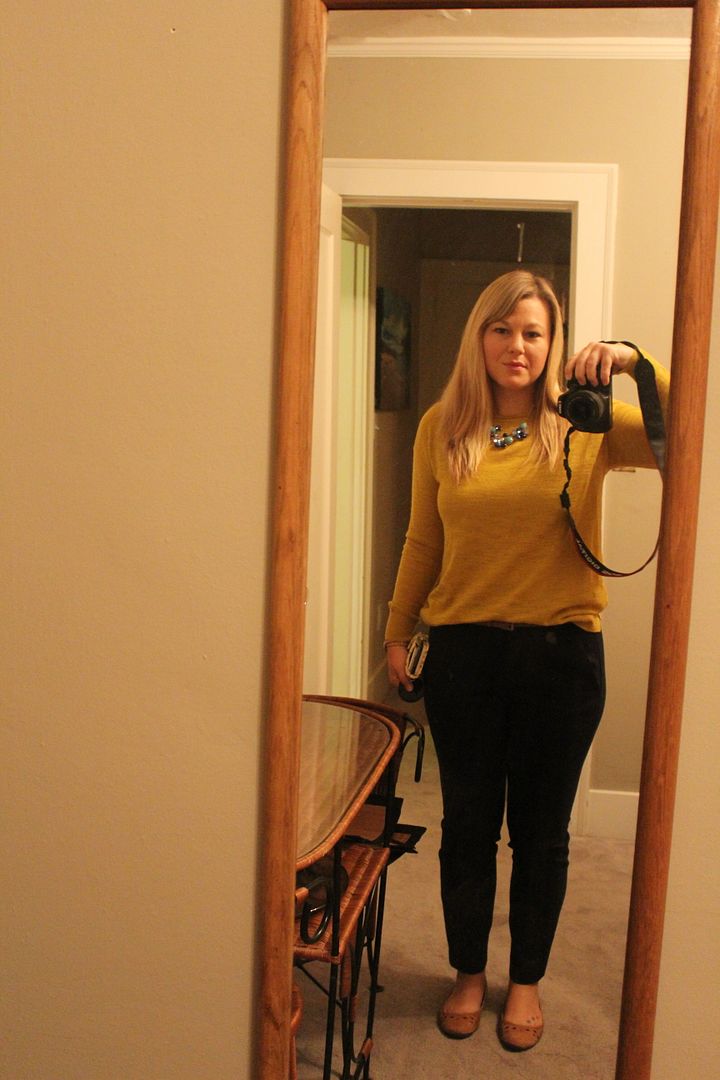 My new navy slacks with a sweater I don't wear nearly enough, flats that need replacing, and blah hair.
I'm in Denver this weekend with some SUPER adorable kiddos, so be sure to follow along on Snapchat and Instagram (username: bmarie35)!